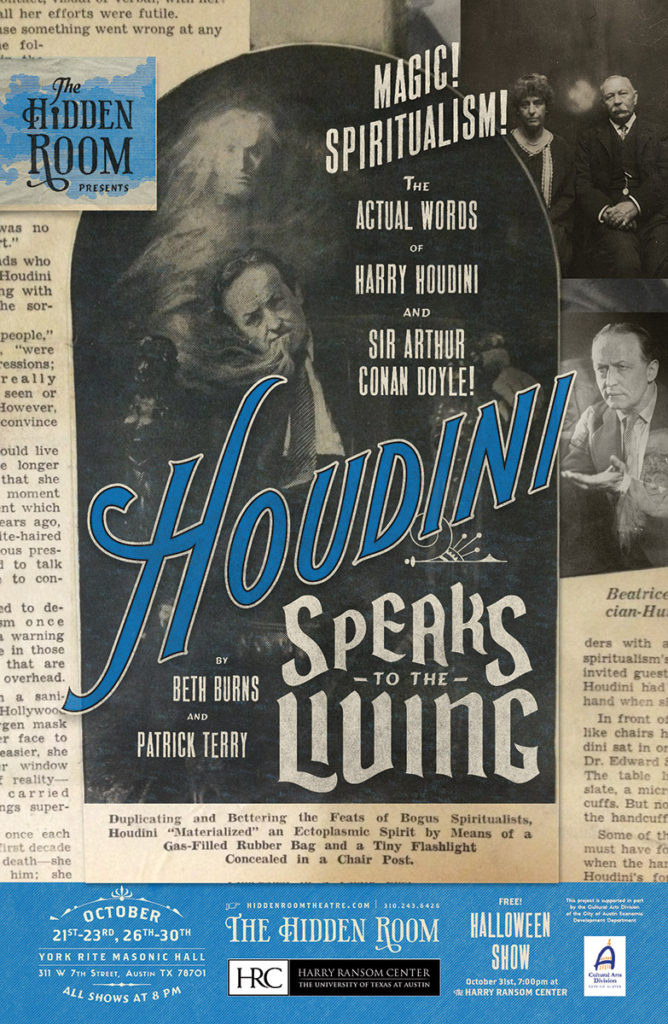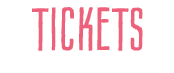 marking the 90th anniversary of the Great Houdini's death…
in a Hidden Room somewhere within the York Rite Masonic Hall
311 W. 7th Street, Austin TX  78701
info:  (310) 243-6426
The Hidden Room and the Harry Ransom Center proudly present:
 Houdini Speaks to the Living
by beth Burns and Patrick Terry
Starring acclaimed NY Magician Patrick Terry as Harry Houdini and Multi-Award Winning Actor Robert Matney as Sir Arthur Conan Doyle
October 21, 22, 23, 26, 27, 28, 29, 30 – all shows at 8PM.
– – – plus a FREE Special Halloween Presentation at the Harry Ransom Center with HALLOWEEN SURPRISES.  Monday, October 31st, 7PM.  Costumes welcomed!  – – –
Running time: 45 mins.
The year is 1926, and the Great Houdini is taking his crusade against Spiritualism and fake mediums straight to the public in a series of performance lectures filled with magic and seance-debunking.  At the same time, his good friend Sir Arthur Conan Doyle, author of the Sherlock Holmes mysteries, is lecturing on behalf of Spiritualism, believing it to be "a great Philosophy" that will usher in a new age for mankind.  Watch these two legends battle over the true nature of magic.
Over a year of research shaped Houdini Speaks to the Living, bringing material straight from correspondence, essays, photographs, diaries, and books from the Harry Ransom Center's Harry Houdini and Sir Arthur Conan Doyle collections.  About 75% of the play is verbatim theatre, the Hidden Room is indeed conjuring the very essences of Houdini and Doyle.  Enjoy magic, ghost stories, and a great meeting of minds that is the perfect spectacle for your Halloween celebrations.
Recommended for 8+