The Fool's Banquet in April made possible the official launch of a project that has been years in the making – the Hidden (Class)Room Educational Program. Your generosity allowed us to offer the program just the way we always wanted – 100% free of charge to all schools and teachers through 2017!
We began visiting schools in May, with sessions at Patsy Sommer Elementary School, Griffon School, SHOUT Teaching Artists, and A&M Consolidated High School, providing service to 12 educators, and  over 150 students from nine to eighteen years-old.

(students at Patsy Sommer Elementary in Round Rock)

(students at A&M Consolidated High School in College Station with Beth Burns)
We were especially moved when students with varying degrees of comfort participating in class, making eye contact, or communicating clearly with others enjoyed and even thrived in the workshops, learning scansion, speaking Shakespeare, and getting confident listening, emoting, and playing on stage. It was a thing of beauty.
Our next step is creating a more formal data collection system so that we can continue to document, improve, and tailor workshops as we grow. If there is someone out there who'd be interested in working with us on this type of work, we want you on the team!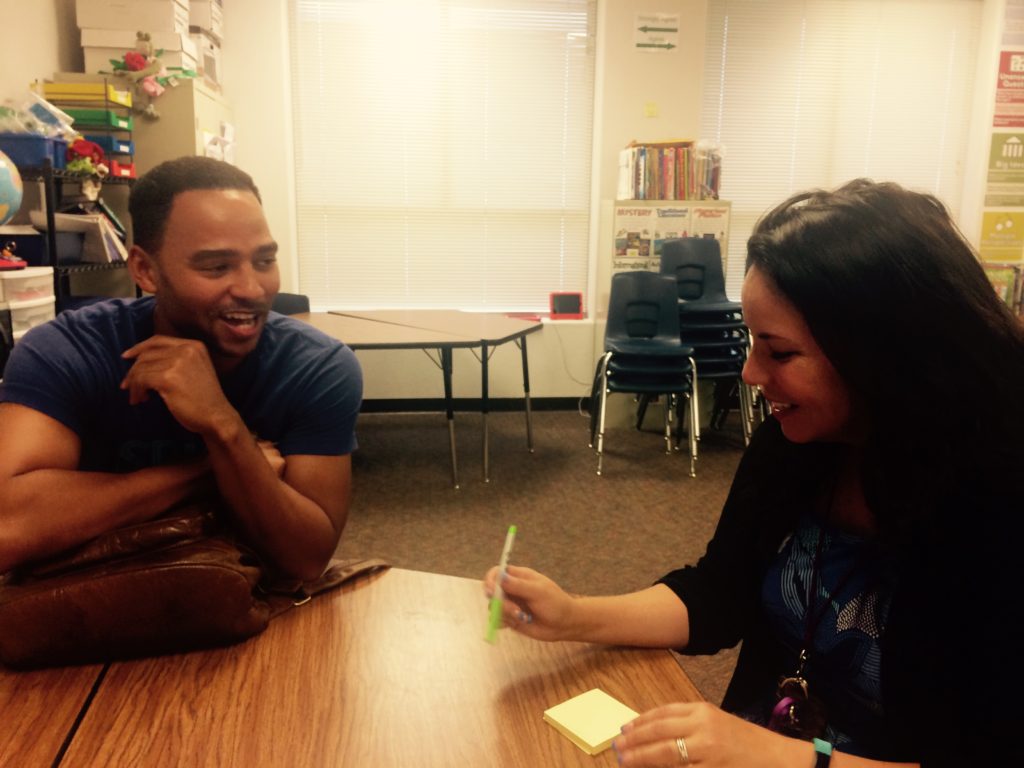 (Hidden Room teaching artist Nash Ferguson talks acting technique with Sommer Elementary Educator Angela Ruppert-Stratton)
Our hearts are full as this school year comes to a close.  We still have more workshops slated for the summer, we're accepting new requests for the fall, and we will keep you abreast of our progress. We are absolutely energized by the work so far, and excited about the future. We deeply thank our Hidden Room family for giving us the resources to provide these workshops to students and teachers across Texas free of charge. If you'd like to become a dedicated supporter click here, or if you'd like more information, please let us know at beth@hiddenroomtheatre.com.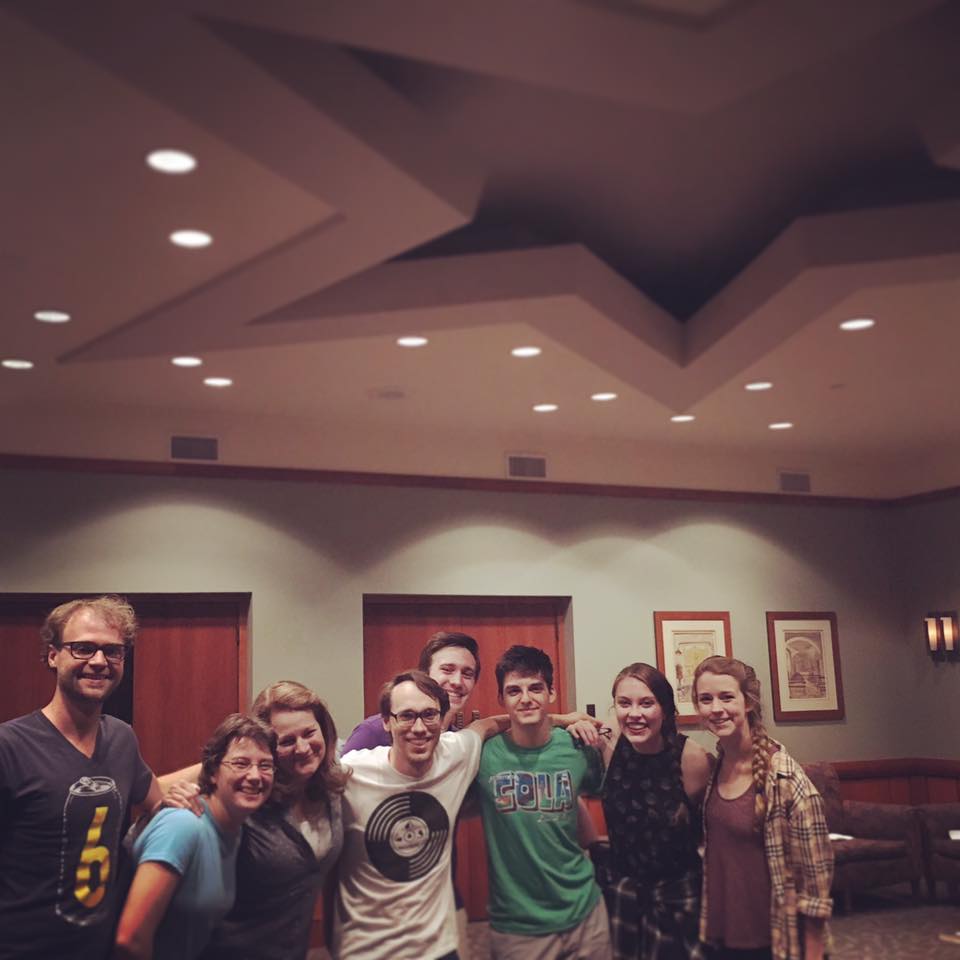 (SHOUT teachers celebrating the end of a successful workshop with leader Beth Burns at UT)
One last thing – we have been wowed over and over again by the excellence of the teachers we've encountered so far. Hats off to you all, and thanks for letting us into your classroom!
– Beth Burns